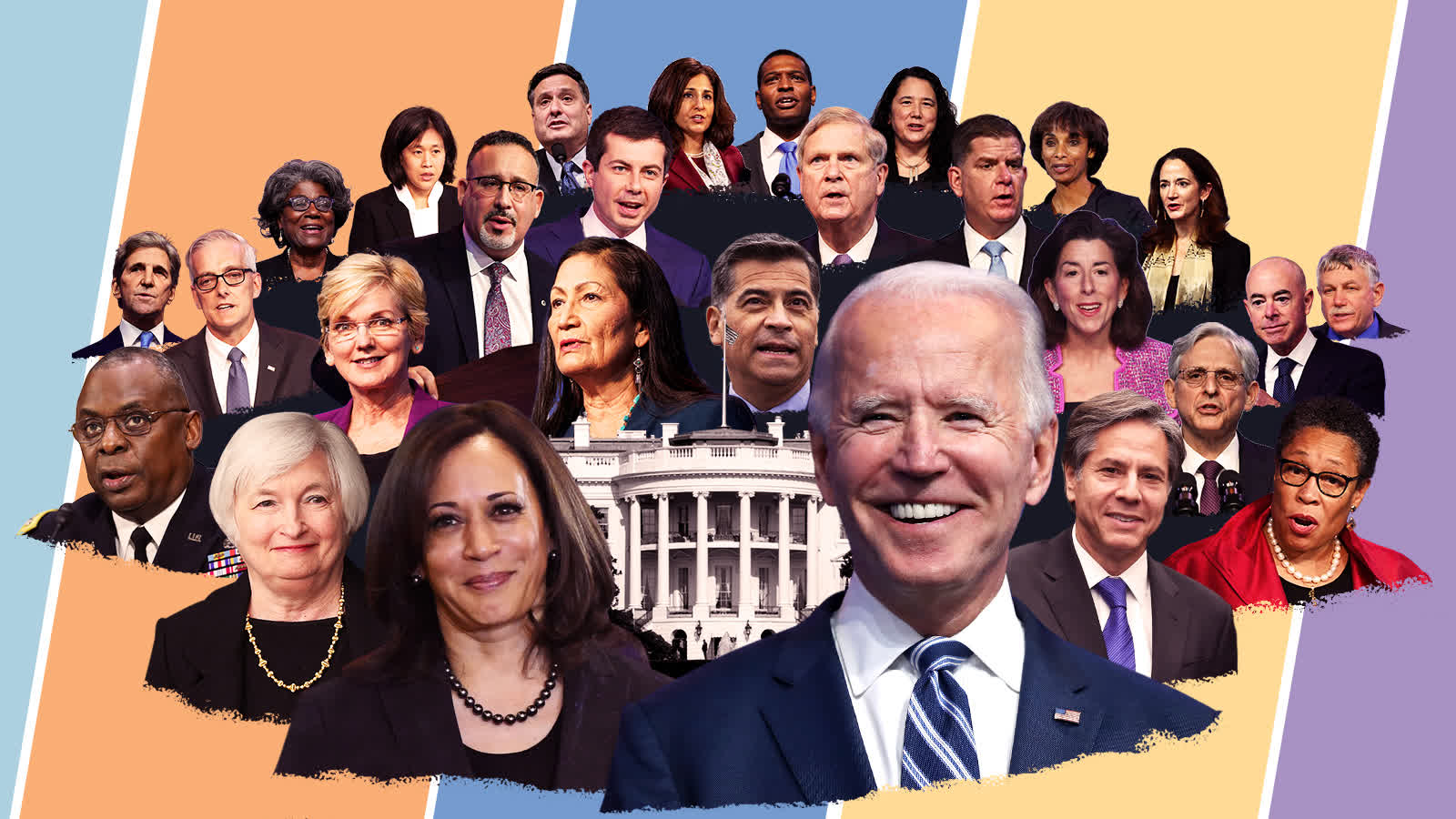 America's New Leaders
Biden vowed his Cabinet would look like the country. So does it?
By Priya Krishnakumar, Catherine E. Shoichet, Janie Boschma and Kenneth Uzquiano, CNN
Photo illustration by Leanza Abucayan, CNN
Biden's Cabinet
Including Vice President-elect Kamala Harris, there are 26 Cabinet-level positions in the Biden administration. Half the nominees are people of color.
Asian or Pacific Islander
In some ways, Biden's Cabinet is even more diverse than America.



Trying to build a Cabinet that looks like the country hasn't been easy. The days leading up to Biden's inauguration were filled with behind-the-scenes wrangling for coveted spots. There's been some criticism from groups who feel they weren't consulted or considered enough, and that some top Cabinet posts still went to White men. Here's what we found when we compared his Cabinet-level picks with the demographics of the entire United States.
Biden's Cabinet is much more diverse than Trump's — and Obama's
Compared with the Cabinet-level nominees named at the beginning of the Trump and Obama administrations, we're seeing significant shifts. There are more women in the top levels of the Biden administration and there's more racial and ethnic diversity.
Biden's Cabinet is full of firsts
As Biden said when he announced a round of Cabinet nominees in December, "the Biden-Harris Cabinet is first among Cabinets for all of the firsts it represents." A Native American has never been a Cabinet secretary. An African American has never headed the Defense Department. And a woman has never been vice president. Until now.
Here's a look at these leaders and others who are poised to make history — most of whom are awaiting Senate confirmation.
Kamala Harris
First woman, first Black and first South Asian vice president
Harris represents a new face of political power. Her late mother, an Indian immigrant, was a breast cancer researcher. Her father is a Jamaican American professor of economics. "While I may be the first woman in this office, I will not be the last," she said in her first speech as vice president-elect. "Because every little girl watching tonight sees that this is a country of possibilities."
Photo: Stefani Reynolds/Bloomberg/Getty Images
Additional work by
Heather Fulbright, Austin Steele, Rebecca Wright, Brook Joyner, Toby Lyles and Kate Sullivan, CNN
Photo credits:
Getty Images, Associated Press, Shutterstock